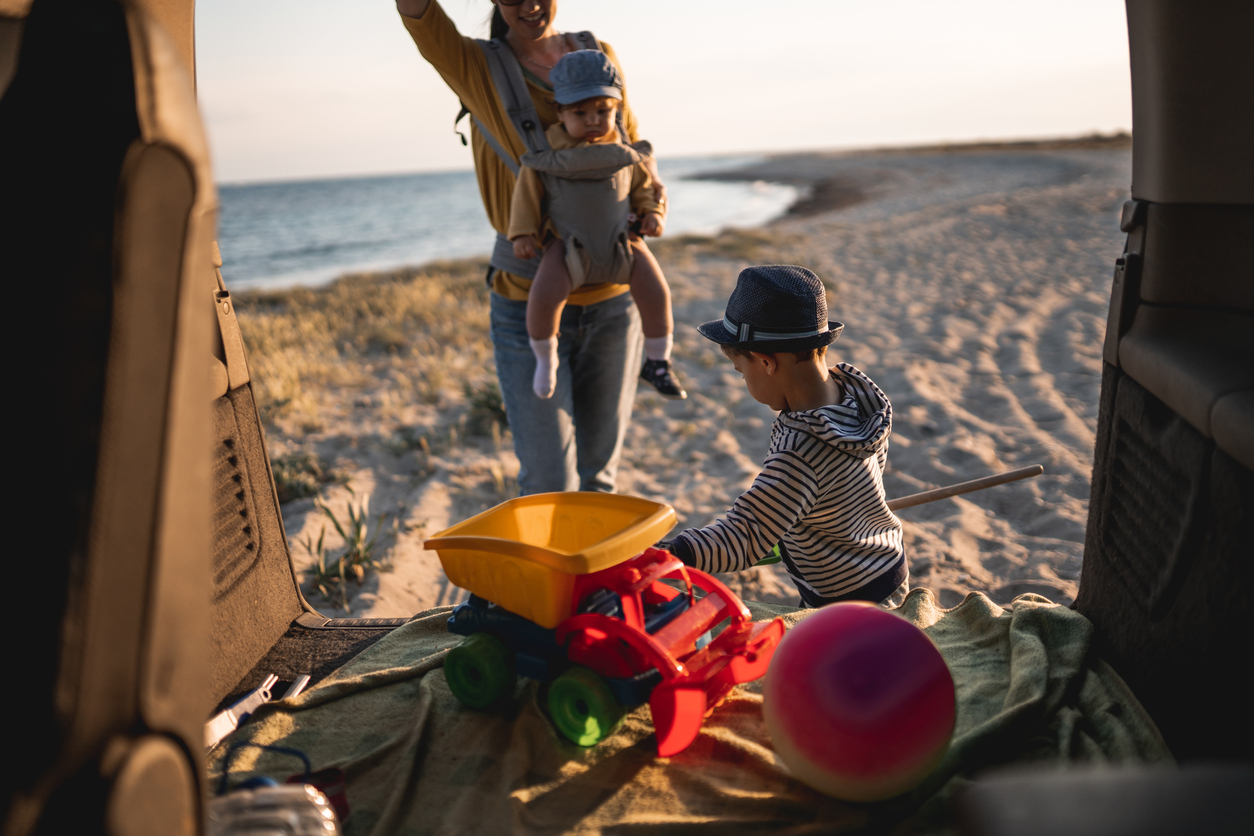 Spending time at the beach is a summer tradition for many people in Fredericksburg, VA, and nearby areas. A lot of fun is waiting for you, but there can be some annoying consequences too. It's easy to track sand into your car when you finish your day's activities. If you don't know how to remove it effectively, the sand can stay in your vehicle permanently. The good news is there are some tried and true methods to prevent this problem.
Shake Before Getting In
Beach towels are among the biggest offenders when it comes to carrying in the sand. The towels will collect lots of sand, especially if damp. The best solution to minimizing sand is to shake the towels thoroughly before putting them in your car and getting inside. This won't get out every grain; however, it will keep a lot of sand from your floor and upholstery. In addition, you should shake out your hair and massage your scalp before you get in your vehicle.
Try Chairs Instead
There's an effective alternative to lying on beach towels. If you are worried about tracking in too much sand, bring chairs to the beach instead. You can more easily wipe sand off your chairs than with your towels. Of course, you'll still need towels at the beach to dry off. So, dry off thoroughly and shake out the towel.
Rinse Off
If you have little kids you're taking to the beach; you'll probably bring some beach toys. Consequently, the toys will get sandy, so be careful not to put them in your car until they are clean. The most sensible way to do this is to rinse them off after you use them. You can do this by running the toys under a faucet. Additionally, you should rinse yourself off if there are public showers at the beach. Make sure you rinse out your hair well.
You might also like: The Do's And Don'ts Of Driving In Heavy Rain
Cover Up Your Seats and Trunk
Along with all of these methods, you should protect your car. Put a sheet over the backseats and trunk. Then carefully remove the sheets and shake them well once you get home. Moreover, ensure that the sheets cover the upholstery so the sand doesn't get all over the interior. An old blanket will do the trick well for this job too.
Remember to follow these tips as you spend time at the beach this summer. Implement them today to keep your car clean and free from that coarse, irritating sand. This will benefit you for your comfort. Secondly, it will keep your car smelling nice and looking good.
Disclaimer: The stock image is being used for illustrative purposes only, and it is not a direct representation of the business, recipe, or activity listed. Any person depicted in the stock image is a model.