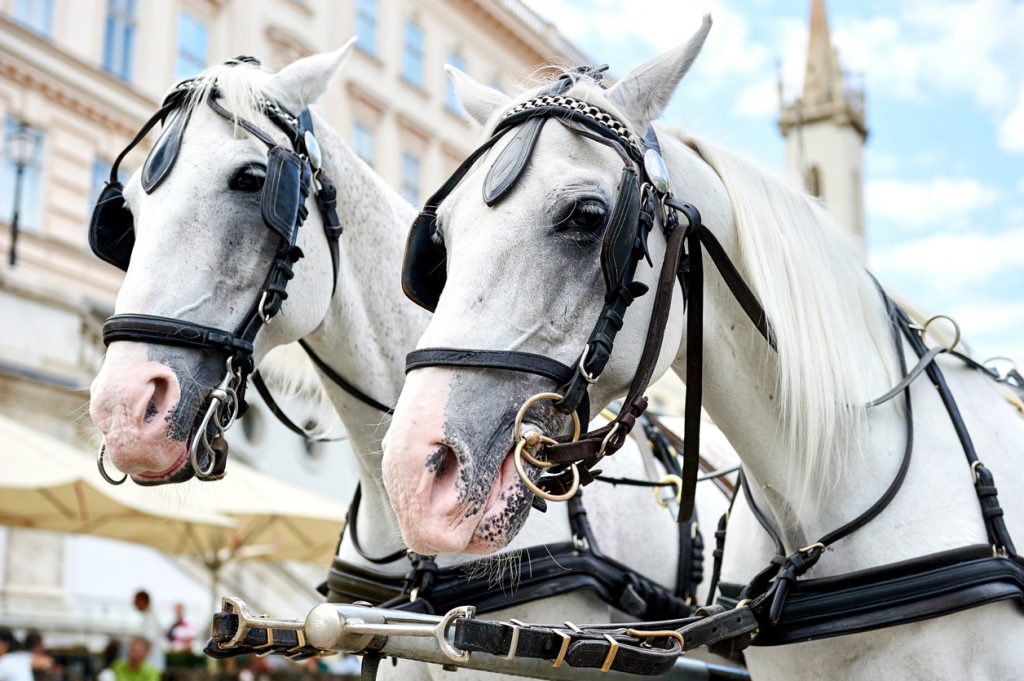 You can experience the historical sites and stories of Fredericksburg from an unique perspective when you take a horse drawn tour with Olde Towne Carriages. The service offers a variety of ways to explore the old town, so take a look at their most popular rides.
Historical Tours
Founded in 1728, Fredericksburg is brimming with history, with formative battle sites, the old communities of founding fathers, and much more. The coachman guides will provide a wealth of knowledge and insight into the stories behind each site you visit. On the tour, you'll learn about the city's gorgeous churches, architecture throughout the centuries, notable residents, and more. Olde Towne Carriages offers a kid-friendly 45-minute tour, as well as a more intensive adults-only 75-minute tour with an on-foot visit to the Fredericksburg battlefield.
Weddings and Special Occasions
If you have an anniversary, engagement, or other special day that you'd like to commemorate, a quaint carriage ride through historic environs is a fine start. Many newlyweds have also enjoyed an elegant send-off in a snow-white wedding carriage.
Holiday Rides
As the autumn chill returns, you can go for a ride in the brisk air with private rides in the fall, Thanksgiving, and Christmas. This is a wonderful way to watch the fall colors change throughout the town, and in the winter, you'll see everything decorated in Christmas lights. During the Christmas season, you can also take a jingle bell ride, exploring 40 blocks of the historic town with festive music and bells on a yuletide wagon.
The Ghost Tour
Any city as old as Fredericksburg is bound to have a few ghosts floating around, and if you're curious about the old town's haunted history, then you can hop on a carriage for a chilling ghost tour. These tours run from July through November, and take about 75 minutes. Given the haunting subject matter, kids under five may want to sit this ride out.
If you enjoyed your ride, tip your guide! The Olde Towne coachmen are skilled, learned, and dedicated to sharing the amazing history and character of our city.
You might also like: Try The Flavors Of Fredericksburg Food Tour
While You're in Fredericksburg
If you'd like to take your tour with a different kind of horsepower, come see how we can help at Huber Motor Cars. We have several locations around Fredericksburg, and each one promises top-quality brands like Volvo, Mazda, and Mercedes-Benz. We also operate a collision center with a trained service staff. If you're hunting for a new vehicle near Fredericksburg, you're encouraged to come by any of these locations for a test drive.
Our dealerships for Volvo or Mercedes-Benz models are conveniently located at 1000 Noble Way, Fredericksburg, VA 22401. Our Mazda and Volkswagen vehicles are sold at 5208 Jefferson Davis Highway, Fredericksburg, VA 22408.