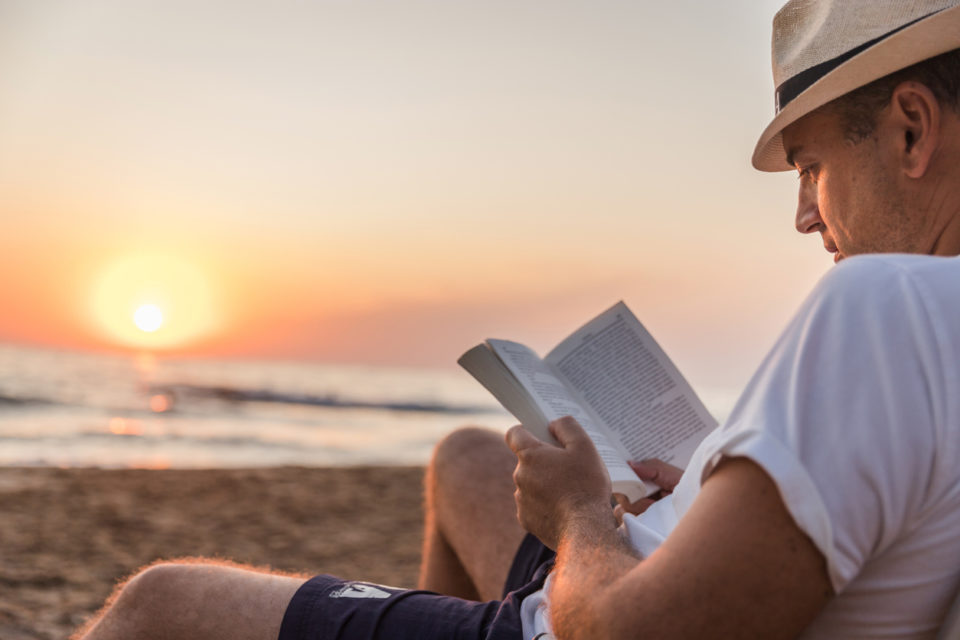 Every spring, a shower of new books hits the shelves in book stores all over the world. While avid readers are always happy to find new books to devour and new authors to follow, your to-be-read list might start getting a little long. This year the list of notable releases are filled with page turning crime and mystery thrillers. Keep reading to find out which books to add to your bookshelf.
Deep Down by Imogen West-Knight
Deep Down is the debut novel of Imogen West-Knight. The story centers around the fallout experienced by two siblings when their father passes. While their father was both difficult, and semi-estranged to them they still have a lot of emotions to process. The book touches on deep emotional subjects with many dark moments, but it still manages to be darkly humorous.
Age of Vice by Deepti Kapoor
Age of Vice is a well-written snap shot of moral degradation among the wealthy. The story is told from the point of view of three characters in different social economic classes. The first is Ajay a loyal servant whose loyalty takes him too far. Sunny is the son of a wealthy perfections, crumbling under his fathers expectations of him. Neda provides a narrative from the middle-class. She is a journalist who finds herself more and more embedded in the lives of her subjects.
City Under One Roof by Irish Yamashita
City Under One Roof is a thriller that will keep you on the edge of your seat, holding your breath in anticipation for a dynamic ending. The book is set in an Alaskan town in which all the residents live in a single Apartment complex. There is only one tunnel in and out of the town and at the beginning of the novel the tunnel is closed off due to an avalanche. Everyone is trapped in the apartment complex together… and there's a killer on the loose.
You might also like: Meet The C-300 4MATIC Today
Everyone in My Family Has Killed Someone by Benjamin Stevenson
If you like classic whodunits, you'll love this whimsical mystery novel by Benjamin Stevenson. Everyone in My Family Has Killed Someone centers around a teacher named Ernie Cunningham. Ernie is a huge crime novel fan and a how-to author but he's also part of a family that doesn't exactly follow the letter of the law. He once had to report his own brother to the police when he asked for help hiding a body. The events of the novel take place after a body turns up during a family reunion at a ski resort.
Before you pack your new beach read and head off on vacation, stop by Huber Motor Cars for preventative maintenance.  There's no plot twists here. We'll provide your vehicle with first class care and the only surprise ending is how affordable our prices are. Visit us today.