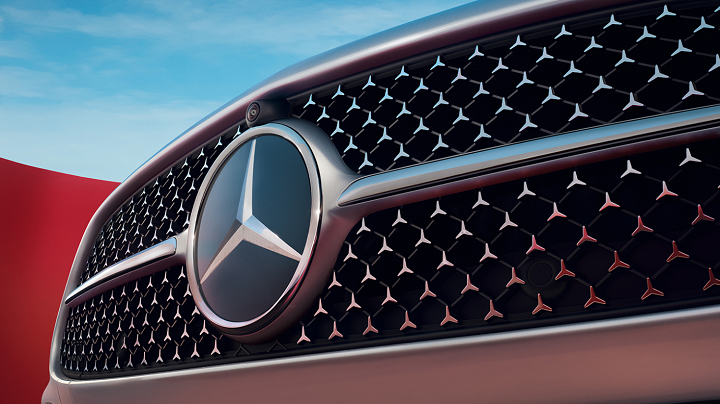 Generations of drivers have fallen in love with Mercedes over the years. And one of the reasons is the iconic C-Class. These luxury sedans offer comfort, style, and power year after year. And the C-300 4MATIC gives you a fun drive each and every time. It's time to meet the C-300 4MATIC today.
A Visual Feast
Like many Mercedes models, the C-300 is a visual feast. In fact, you can choose standard or AMG body styling. In addition, there are several gorgeous color options. You'll also notice how all the little quality details come together to create a detailed and beautiful full picture. For example, some of the optional features include brushed, stainless-steel pedals and brown ash wood trim. You can make your C-300 your own with other options like metal weave trim or natural grain black wood trim.
Three Fabulous Trim Packages
Get the drive and the feel you want in one of the three trim packages available. For instance, the Premium Trim comes standard with heated seats, 64-color ambient lighting, and dual-zone automatic climate control. Then, there's the Exclusive Trim, with wireless charging, online music streaming, and many safety features. Or, get all the bells and whistles with the Pinnacle Trim. With a head-up display and a year of map updates and live traffic updates, you'll always be a step ahead.
Peace of Mind Wherever You Go
In addition to the iconic style and quality of the C-Class, Mercedes offers world-class service and warranties. Owners can opt for prepaid maintenance and lock in current pricing even for future repairs. And when you join the Mercedes family, you can take your car to any participating Mercedes dealer for key maintenance. Also, Mercedes offers stellar warranty options for both new and Certified Pre-Owned models. These warranties provide peace of mind if something big does go wrong. Finally, factory-trained service technicians know your car well and use genuine Mercedes-Benz parts.
Safety Comes Standard
Protect your safety and loved ones with the standard features in every C-300 4MATIC. From the parking damage detector to active brake assist, you can make every drive safer than ever. And no matter where you go, Mercedes has your back with Mercedes-Benz Emergency Call Service. Then, if you want even more safety features, there's a long list of extra choices. For example, evasive steering assist and congestion emergency braking help you handle sudden traffic snarls.
You might also like: The Best Ways To Beat The Winter Blues
Experience the C-300 4MATIC Today
The best way to see why Mercedes owners love the C-300 4MATIC so much is to test-drive it. When you do, you'll see how all the standard and optional features work together to give you an unequaled experience. At Huber Motor Cars of Fredericksburg, Virginia, you can test the C-300 and other Mercedes models for yourself. Make an appointment today and join the global Mercedes family.