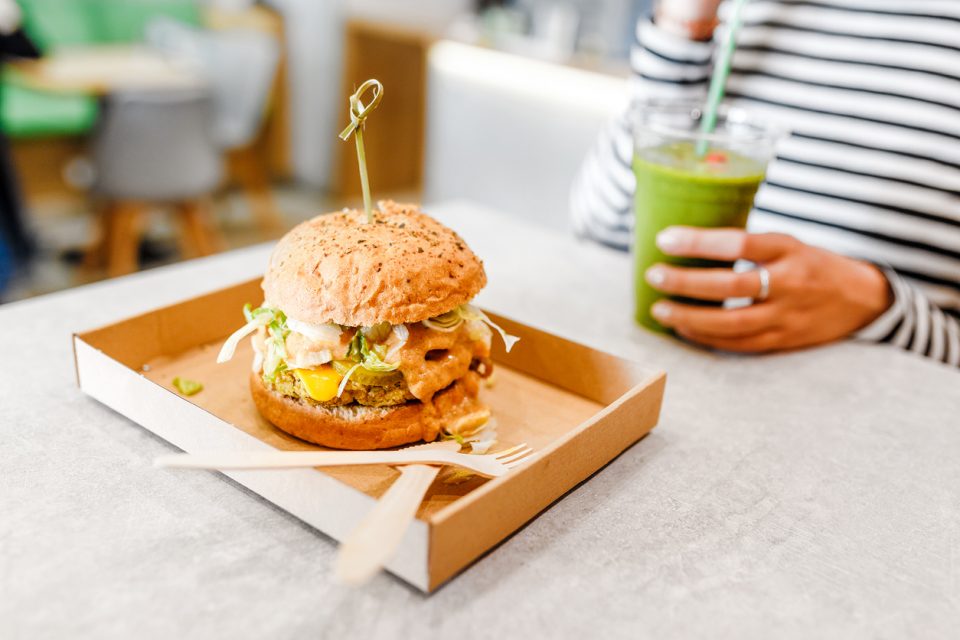 Are you trying to stay healthier this year? That's an amazing goal to have. However, you don't have to eat a salad every single day of the week. Every once in a while, you may want to treat yourself to something that's a bit more exciting. That's why you might have a craving for a burger every once in a while. Luckily, you have lots of options when it comes to the best burger joints in town. Whether you're looking for the ultimate veggie burger or you prefer your beef burger stacked high with eggs and bacon, you're going to love these local options.
Vivify Burger & Lounge
Just because you're getting a burger doesn't mean you don't want to go somewhere nice. If you are on the hunt for the ideal atmosphere, you may want to head to Vivify Burger & Lounge in Fredericksburg. This place has amazing high-end burgers that taste just as good as they look. The buns are always freshly baked, so you don't have to worry about biting into a stale bun. The meat comes from grass-fed cows, which makes it taste so much better. Plus, all the toppings are as fresh and healthy as they can be. What's not to love?
The Sunken Well Tavern
When you think of ordering a burger, you probably assume that it's not that good for you. However, if you choose the right restaurant, you may be pleasantly surprised. The Sunken Well Tavern, also located in Fredericksburg, has delicious burgers that are probably a lot healthier than you might expect. Get your burger with a big side salad, and you'll see that choosing a burger doesn't have to mean blowing your entire healthy eating plan.
You might also like: Preheat That Oven For These Easy Meals
Fat Boys' Smokehouse and Burgers
Of course, sometimes, you just want to go all out when it comes to ordering a burger, and that's exactly what you can do at Fredericksburg's Fat Boys' Smokehouse and Burgers. The burgers are absolutely out of this world, and they are just as juicy and indulgent as you would expect. However, you don't have to stop there. You're also going to want to try the vast array of BBQ options when you stop by. This may not be the ideal place to go when you want to eat light, but it's definitely an amazing place to visit when you're looking for some of the most delicious food in town.
There are so many out-of-this-world burger places in the area. Stop by one of these hot spots the next time you are craving for a burger.
Disclaimer: The stock image is being used for illustrative purposes only, and it is not a direct representation of the business, recipe, or activity listed. Any person depicted in the stock image is a model.