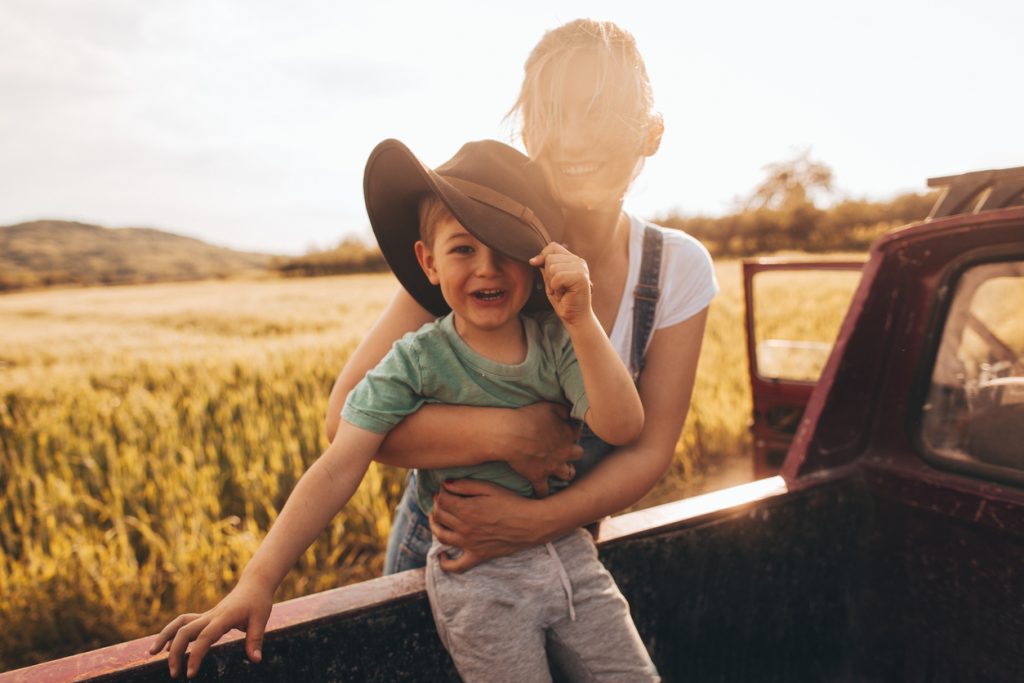 Turn off the TV, put down the smartphone, and bring the family out to the country for some fresh air and activity. Your kids can enjoy with a day full of outdoor fun when you visit the Play-Grounds at Braehead Farm!
Fun on the Farm
The farm offers a variety of classic playground activities, from slides and swings to push tractors and tricycles. There are also some farm-focused attractions that you won't find in a park or schoolyard. Children may adventure around the tree deck, corn pit, and sand piles. Young cowboys and cowgirls can practice their roping skills on prop steer heads, and the play barns give everyone a taste of farm life. You'll see a number of different farm animals, from cows, pigs, and chickens to fluffy rabbits and alpacas. There's even a special beehive that allows guests to watch the honey bees at work.
If you've brought an appetite, you can pull up to a picnic table to enjoy lunch fresh from the Braehead Farm kitchen. Guess can enjoy tasty cooking like barbecue, chicken salad, hotdogs, hamburgers, and other options. When it feels a bit chilly outside, you can stoke a fire pit to stay warm during your picnic.
You can also book a space to host a birthday party or other occasion. The farm opens up two venues–the Red Shed and Block Shed–for special events.
Hours and Directions
Braehead Farm is open daily from 9 a.m. to 6 p.m. in the spring and fall. In the winter, it's open from 9 a.m. to 5 p.m. The farm is located at 1130 Tyler Street, Fredericksburg, Virginia.
You might also like: Spend a Family Day or Drop the Kids Off at Wiggle Worms
While You're in Fredericksburg
Whether you're heading out to the country or just cruising through town, we'd love to enhance your every ride with comfort and style at Huber Motor Cars. We have multiple dealerships conveniently located throughout Fredericksburg, and each spot specializes in top-quality brands like Mercedes-Benz, Mazda, and Volvo. We also operate a collision center with a trained service team that can restore your vehicle to working order, no matter what model and make it may be. If you're interested in driving home in something new, you're invited to visit any of our locations for a test drive.
If you're looking for a Volvo or Mercedes-Benz, our dealerships for those manufacturers are conveniently located at 1000 Noble Way, Fredericksburg, VA 22401. Our Mazda and Volkswagen locations are also nearby at 5208 Jefferson Davis Highway, Fredericksburg, VA 22408. All our dealerships are just a quick trip from Hartwood, Brooke, Woodford, and their surrounding neighborhoods. We look forward to seeing you soon.