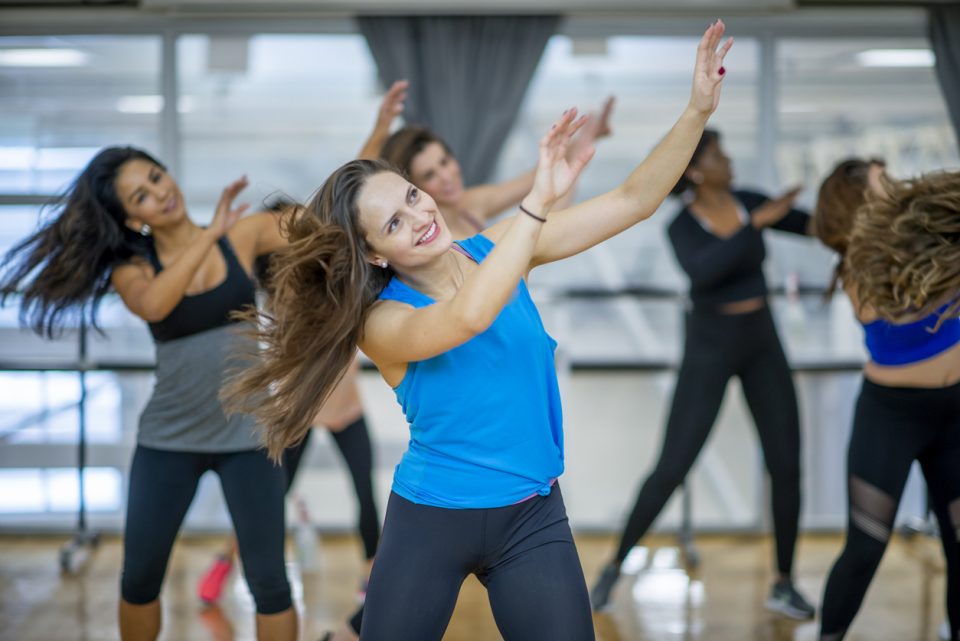 If you and your friends have been discussing taking an exercise class for a while, 2020 could be your year to get back into a routine. If you find running on the treadmill or lifting weights mundane, there are also fun ways to get your heart rate up and maintain a smile on your face at the same time! If combing the two sound like a good idea to you, consider taking Zumba dancing lessons at Virtuous Dance Center!
About the Center
At the Virtuous Dance Center, there are various classes you can take. If you're interested in Zumba dancing, you'll be pleased to know that the center delivers. Zumba gives you a total body workout, so get started today!
The class schedule is as follows:
Zumba with Jeannine – Mondays at 6:00 p.m. ($5)
Zumba Toning with Lianna – Tuesdays at 6:30 p.m. and Thursdays at 5:30 p.m. ($6)
If you're in need of more information, be sure to call (540) 370-8719 to speak to an instructor who can help answer your questions.
You might also like: Get The House Ready For Holiday Guests!
The Benefits Zumba
Zumba dancing has a variety of benefits that you'll appreciate. Below, we've taken a closer look at some of these benefits that you'll enjoy:
Endurance Improvement – Since Zumba is a fast-paced dance exercise program, the dancing allows you to build up endurance and increase your stamina. This will come in handy for when you participate in other physical activities.
Pain Relief – For those of you seeking a way to manage pain, there are countless Zumba dances that allow you to focus on specific areas of the body. In doing so, you can help relieve some of your symptoms associated with physical pain that you might be having. Think of it as a form of physical therapy, except much more fun!
Helps Blood Pressure – If you struggle with high blood pressure, exercise is an important activity that you'll want to integrate into your everyday life. The cardio workout that you get when dancing Zumba will help reduce blood pressure.
Mood Improvement – For years, it's been known that exercise and physical activity helps those suffering from anxiety, depression, and other mental illnesses. That's why it's so important to run, jog, lift weights, take a dance class, or add some sort of physical activity to your daily schedule. Since Zumba dancing is a form of exercise and therefore helps you release endorphins into your bloodstream, you're able to add a bit of happiness.
Coordination – By becoming more in-tune with your body, you'll be more able to focus on your coordination. This is yet another benefit of Zumba dancing!
As you can see, there are many benefits to Zumba dancing. Get started today!
Disclaimer: The stock image is being used for illustrative purposes only, and it is not a direct representation of the business, recipe, or activity listed. Any person depicted in the stock image is a model.