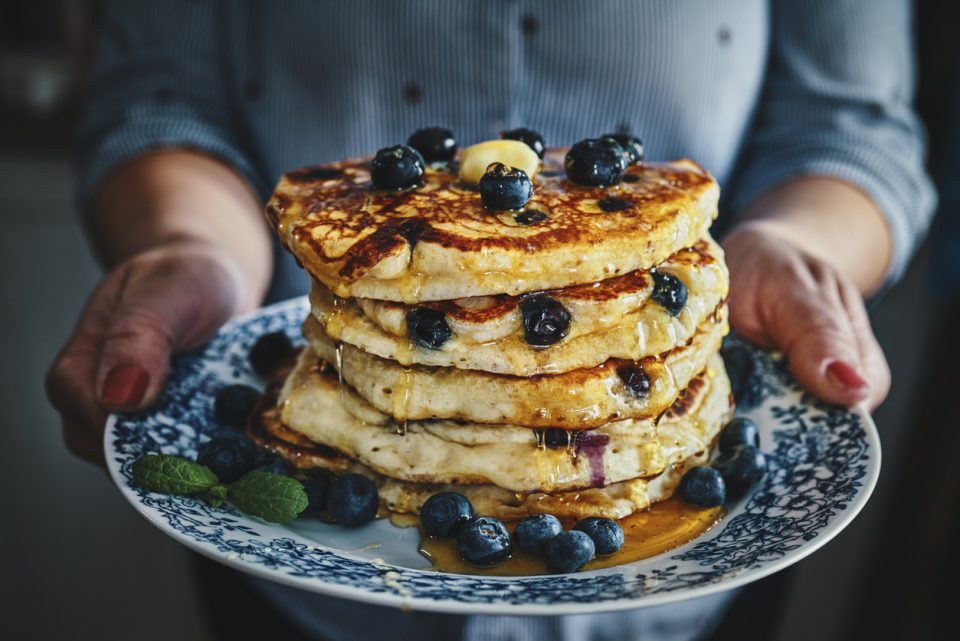 It's almost Mother's Day. Have you really thought about how you want to celebrate yet? Everyone celebrates differently, but one fun idea is to make your mom breakfast in bed. She will love being pampered for the day. Plus, if you whip up an easy pancake recipe, it doesn't even have to be difficult or time-consuming. Take a look at some delicious pancake recipes that you may want to try out when you're doing your best to make Mom's day as special as it can possibly be.
Oatmeal Cookie Pancakes
If you want to switch it up and try something creative, try making some oatmeal cookie pancakes. Yes, you actually make them with oatmeal, and yes, they are just as delicious as they sound. Want to kick it up a notch? Add in some oatmeal spices, and top it off with a few apples. You're not going to be able to get enough of these delicious pancakes.
Chocolate Chip Pancakes With Cinnamon Cream
Those who are feeling indulgent may want to go for these chocolate chip pancakes with cinnamon cream. The rich flavor of the chocolate comes together with the cinnamon cream to create a flavor combination that's truly out of this world.
Cheesecake Pancakes
First, think of your favorite breakfast food. Then, think of your favorite dessert. If you came up with pancakes and cheesecake, you're definitely in luck with these cheesecake pancakes. You'll have to purchase some store-bought cheesecake to make them, but it's totally worth it when you taste how rich and creamy these things can be.
Buttermilk Pecan Pancakes With Mamma Callie's Syrup
Maybe you just want to stick to the basics. If that's how you're feeling, then your best bet is probably to whip up some buttermilk pecan pancakes with a special syrup that you won't find anywhere else. This will bring you back to when you were a kid, and your mom made you pancakes. Now, you get to do the same for her.
You might also like: Grab A Family Meal From Orofino
Tri-berry Oven Pancakes
If you are like most people, you probably make your pancakes on a griddle. That may be the most common way of doing things, but it doesn't mean it's the only way of doing things. Did you know that you can make pancakes in the oven? If you want to try it out for yourself, try making some tri-berry oven pancakes for Mother's Day this year.
You are sure to make your mom super happy this year with all of these amazing recipes.