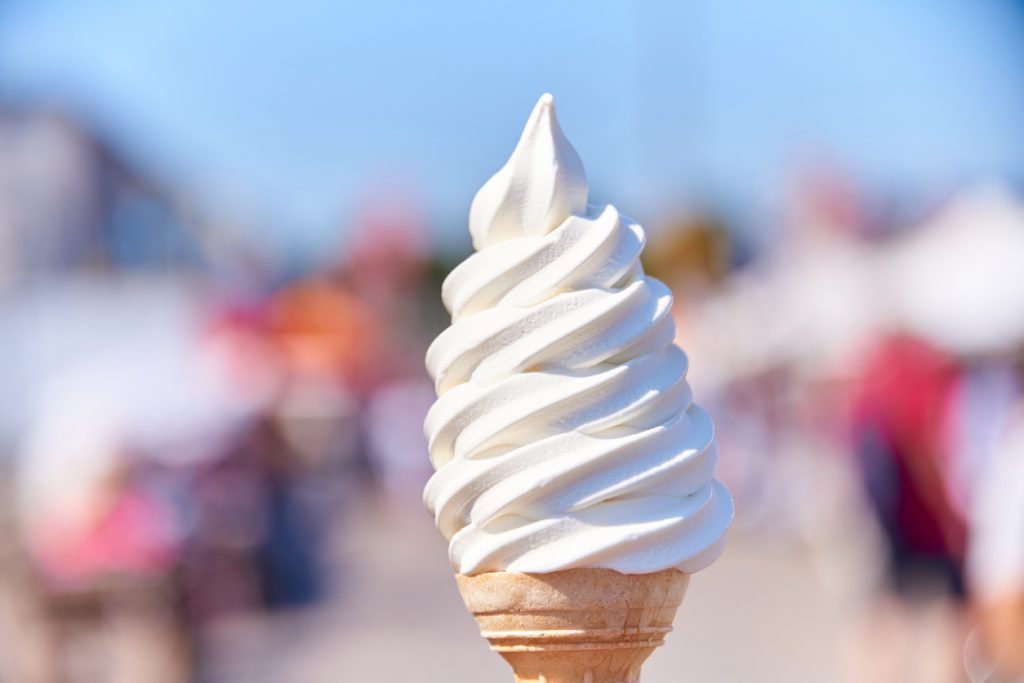 For Fredericksburg residents, the glowing neon sign above Carl's Frozen Custard is a sign of good summer memories and delicious treats. If you're looking for a way to stay cool during the warmer months, it's hard to pass up a sweet frozen custard from this local institution.
Frozen Custard
The main event at Carl's is their frozen custard, available in vanilla, chocolate, or strawberry flavors. The frozen custard differs from other cold treats like ice cream due to the emphasis on eggs in the recipe. The extra egg yolk and butterfat enhance the density of the mix, and the shop's unique Electo Freeze machines don't inject air into the custard as modern machines do. The rich, creamy result is truly one-of-a-kind, and Carl's carefully maintains their special machines to uphold the unique consistency.
The Menu
In addition to their famed frozen custard, Carl's offers a variety of other desserts. They serve shakes in chocolate, strawberry, vanilla, and pineapple flavors. They also have Sundaes with some unique flavors like maple nut. You may also enjoy soda fountain favorites like the cherry slush or root beer float.
History
Carl Sponseller launched his business in 1947, serving up a frozen, satisfying custard to Fredericksburg locals. Word of the ice-cold treat soon spread, and the shop quickly became a popular spot to beat the summer heat. It seemed practical to close up shop during the winter months, so starting in the 1950s, Carl's began taking a seasonal hiatus starting each November. Understandably, patrons eagerly awaited the return of their beloved frozen custard and formed enthusiastic lines when the doors reopened the following February. While ownership of the business has been passed through the family and changed hands over generations, the winning recipe remains the same. The shop is now designated as Virginia Historic Landmark, and various celebrities and public figures have been spotted standing in line over the years.
Location and Time
Each year, Carl's opens for the season on the Friday before Presidents Day. It closes up for the winter on the Sunday before Thanksgiving. It is open from 11 a.m. to 11 p.m. on Sunday through Thursday, and from 11 a.m. to 11:30 p.m. on Friday and Saturday. Remember that Carl's only accepts cash. Carl's Frozen Custard is located at 2200 Princess Anne Street, Fredericksburg, Virginia 22401.
You might also like: Try Something New At These Coffee Shops In Fredericksburg
While You're Out
If you're looking for something cool, we would love to show you the fine vehicles at our Fredericksburg dealerships. We carry popular models by Mercedes-Benz, Mazda, and Volkswagen at our local lots, and you're encouraged to browse our selection online to discover your next ride. When you see a vehicle you like, come see us for a test drive!