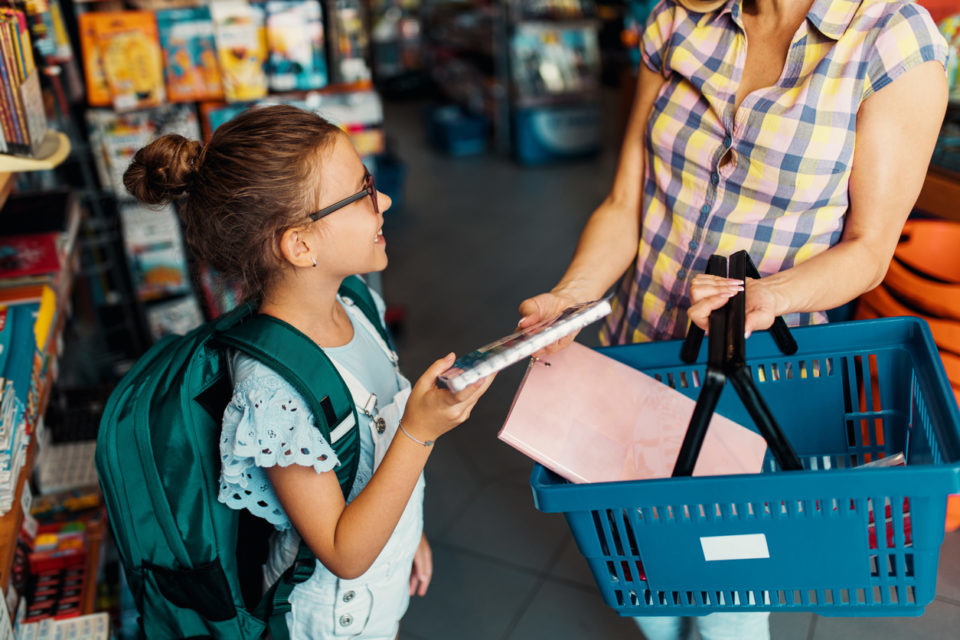 Number 2 pencils, crayons, pens, and the new Shimmer & Shine or Paw Patrol bookbag your youngest insists is a necessity. School supplies can easily add up to a checkout ticket that's a little shocking. In fact, according to U.S. News, the average American family spends over $850 on back-to-school shopping alone. And that doesn't include clothing. Luckily, there are a few things parents can do to bring that expense down as much as possible. Keep reading for a few quick tips to help you save.
1. Shop Online First
One of the best ways to save money on back-to-school shopping is to start online. Many retailers offer exclusive deals and discounts on their websites that you won't find in-store. Before heading out to the crowded aisles of your local stores, check online for special promotions, clearance sales, and bulk discounts. Online shopping also allows you to easily compare prices across different websites, ensuring you get the best deal possible.
2. Look For Coupons
Coupons are your secret weapon when it comes to saving money on back-to-school shopping. Take advantage of coupon websites, such as RetailMeNot or Coupons.com, to find printable or digital coupons for the items you need. Additionally, sign up for email newsletters from your favorite stores to receive exclusive coupons and notifications about upcoming sales. Don't forget to check your local newspaper or mailbox for paper coupons as well.
3. Shop For Used Items
Buying used items can significantly cut down your back-to-school expenses. Before splurging on brand-new supplies, check out secondhand stores, consignment shops, or online marketplaces like Facebook Marketplace. You'll be surprised at the quality and variety of items you can find at a fraction of the original cost. Gently used backpacks, clothing, textbooks, and even electronics can be sourced at significantly discounted prices, allowing you to save money while still getting the items your child needs.
4. Buy Generic Brands
When it comes to school supplies, opting for generic or store-brand items can lead to substantial savings. Generic products often offer comparable quality to name brands but at a lower price point. Look for generic options for items like notebooks, binders, glue sticks, and markers. Your child won't notice the difference, and your wallet will thank you.
You might also like: Learn How To Remove Pet Hair From Your Car
5. Shop Without Your Kids
While it can be tempting to involve your children in back-to-school shopping, it's often better to leave them at home. Shopping with kids can lead to impulse purchases and requests for more expensive items. By shopping without your kids, you can stick to your budget and make informed purchasing decisions based on your family's needs. If you want to involve your child in the decision-making process, create a list together before heading to the store, and explain the importance of staying within budget.
Back-to-school shopping doesn't have to drain your bank account. By following these five money-saving tips, you can make the process more affordable and less stressful. With a little planning and smart decision-making, you'll be able to equip your children for the upcoming school year while keeping your finances in check.