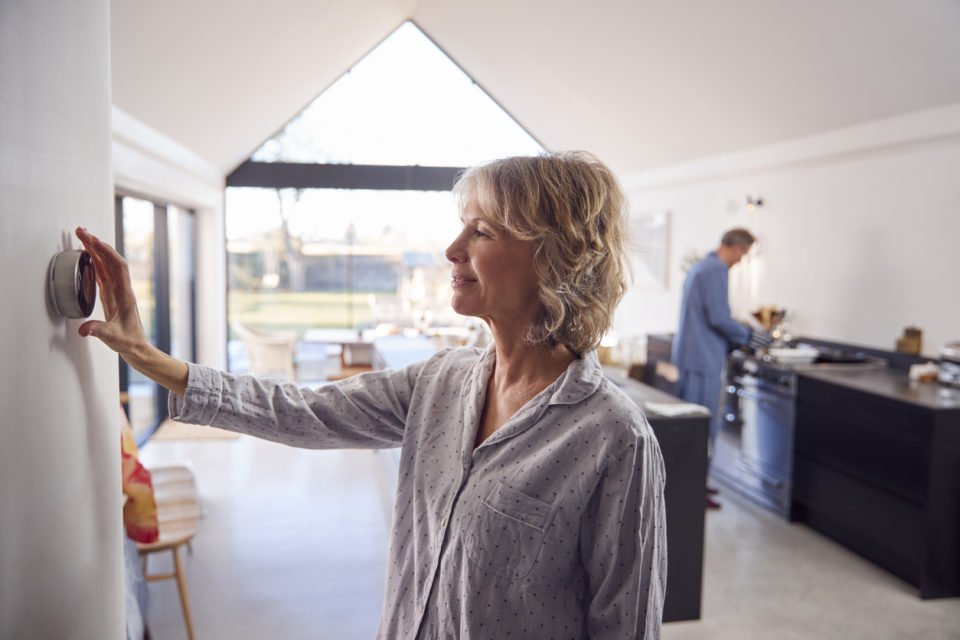 While the last remnants of summer fade into fall, it is time to start thinking about preparing your house for the coming winter. It might seem like too soon, but making sure that you will have a warm house in the colder months is needed. Use the remaining sunlight to insure you and your family will be cozy all winter long with these tips from HomeTips.
Make Sure Your Heat is Working
A place to start is by turning the temperature up five degrees in one room. HomeTips says that if the temperature does not rise or the thermostat turns off before the room reaches that temperature, you should start investigating.
The first thing you should do is replace the batteries. If that does not work, you might need a new thermostat. If you know the thermostat is functional, call an HVAC specialist. You might also need to change the filter, something the specialist can help you do.
If you are checking for heat through resisters, make sure that they were not closed for the summer. Similarly, if your heat source is powered by fuel like propane or fuel oil, insure that you have at least two months' supply at hand.
Protect Your Pipes and Water Heater
If you experience below-freezing temperatures, you should prepare your pipes that are in unheated areas. Go to a home improvement store and buy foam pipe installation sleeves. These sleeves are inexpensive and are cut along the side so you can easily push them onto your pipes. HomeTips also recommends buying an emergency pipe clamp in case a pipe bursts.
Since your water heater has to work harder due to the cooler temperatures outside, flushing it it important. HomeTips says that flushing your water heater will help with efficiency. Mineral deposits will build up and coat the bottom and sides of a water heater and diminish its efficiency. Flushing your water heater twice a year will help keep it working well.
Stop Any Drafts
All your windows and doors should be weather-strapped to help protect from drafts and reduce energy loss. If your doors and windows are not, you can buy weather-stripping and apply it to them.
You Might Also Like: 7 Air Quality Tips To Freshen Up Your Space
Prepare Your Fireplace
If you use your fireplace throughout the winter, now is a good time to start stocking up on wood and making sure it is protected from the rain. Shine a flashlight up the fireplace and make sure that the damper works and that no birds or rodents are using the chimney as a home.
Finally, inspect the chimney walls for any missing bricks, crumbling mortar, or chimney tiles that should be replaced. You should look for any walls coated in creosote, which is a sap-like material and needs to be cleaned by a professional chimney sweep since it is highly flammable.
Disclaimer: The stock image is being used for illustrative purposes only, and it is not a direct representation of the business, recipe, or activity listed. Any person depicted in the stock image is a model.