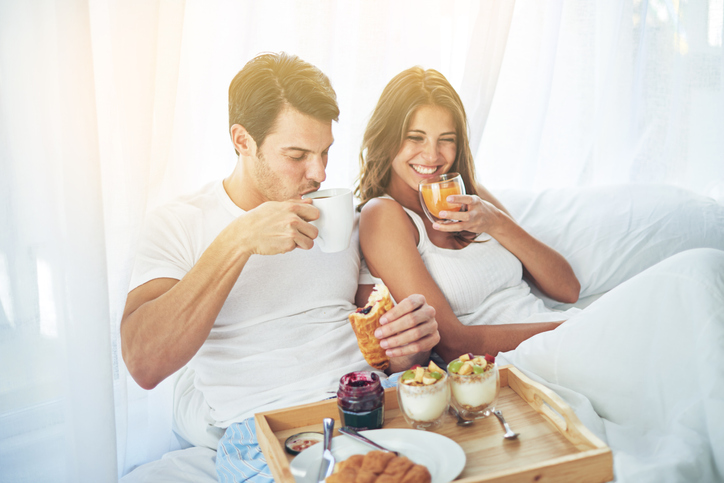 Everyone enjoys the typical Valentine's Day festivities: dinner, a movie, and a big teddy bear presented with roses and chocolates. Sometimes though, it is fun to avoid the clichés and do something out of the box. This year, take some inspiration from Expert Home Tips and do alternative activities to celebrate instead!
Fun Food Ideas
Ignore the tradition of a romantic dinner and instead celebrate with brunch! Go out to a new spot or your favorite one for bottomless brunch. It can be a fun way to spend time together that is not the norm for such a marketed holiday. Spend time not only with your partner but also with your friends! Organize a big meal for you and your significant other to enjoy with your friends, both coupled and single. Valentine's is the day of love and not only romantic love.
Outdoor Ideas
Pet-sit for a friend and spend the day playing with a cute puppy! You and your significant other could take the dog to the park. Have fun playing with the dog and watch the joy on your partner's face from a fun day. Or play mini-golf! This can be a fun and even romantic activity to do! Be super competitive, or help your special someone out with their swing.
Cozy Inside Activities
Instead of going out, spend the day in bed (or as much of it as you can) with your PJs on! Cook breakfast and enjoy it back under the covers, watch a movie, maybe read a book. Just enjoy being alone with your significant other in the comfort of your home.
Or, make a fort together like when you were kids! Make sure to have cozy blankets and pillows, snacks, any tv or movies you might want. Escape the world and just exist together in pure coziness!
You might also like: Cold Weather Safety Tips
Going Out Late
The crowds are by far the worst part of Valentine's Day and celebrating on February 14. This year, avoid the crowds by going out at dinner time. By doing this, almost everyone else will be in a crowded restaurant or at home and you can enjoy a walk around the park or a late-night exhibition.